[WiT Seoul 2023_#3]

Airline Revolution: Traveler Relations, Technology and Distribution Trends
WiT Seoul 2023 shone a spotlight on how airline tech and distribution are changing to meet the needs of today's
traveler. As Seoul's Incheon Airport became the largest international airport in APAC by international passenger
traffic, in August 2023 - surpassing Singapore Changi Airport - the event featured in-depth discussions with airline
representatives, including those from Korean Air, Air Premia and T'way Air. They provided valuable insights into the
strategies deployed to forge a closer relationship with their travelers.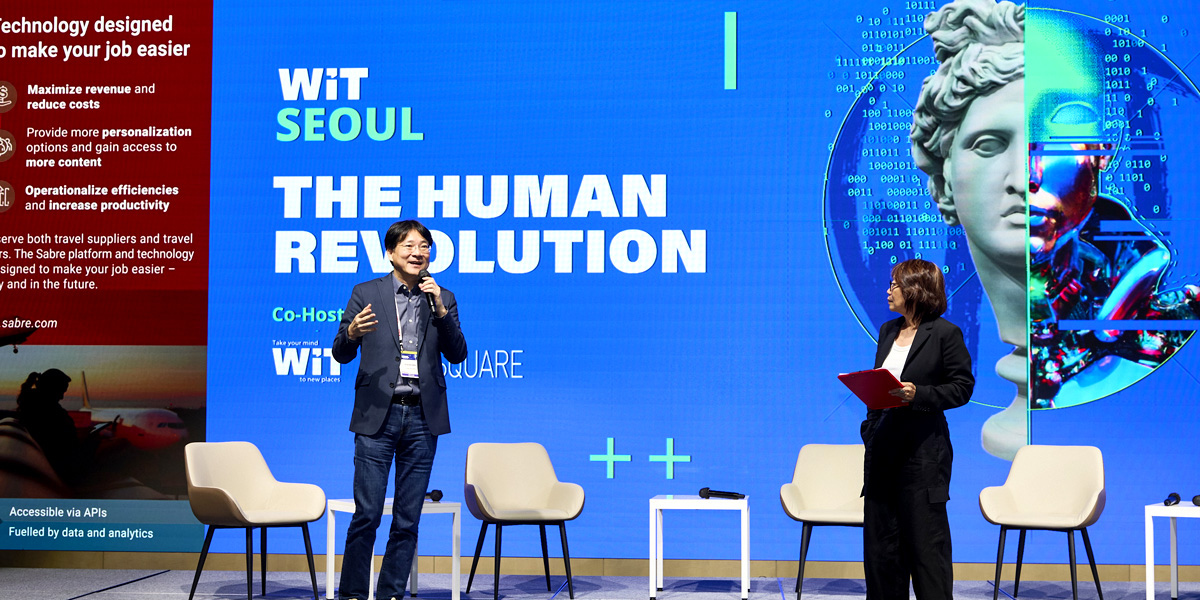 Airline-Traveler Relationships
Airlines are reassessing their strategies to enhance the traveler booking experience. Korean Air, emphasizing personalized service, has its sights on new distribution capabilities (NDC) to broaden customer choices.
Kwang Ho Ko, Managing Vice President at the Regional Headquarters in Korea, notes, "Our investment in NDC aims not just at cost savings, but at diversifying the options available to our customers with more tailored selections.
We anticipate the launch of NDC-powered offerings by next year."
In a highly competitive market like Korea, hybrid service carrier (HSC) Air Premia is focused on expanding their
network and enhancing customer choices through codeshare and interline agreements. CEO Myungsub Yoo
highlights the airline's collaboration with local powerhouses Kakao and Naver to bolster their own content
distribution and service recovery framework. "Our goal is to transform our website into a platform that not only
serves our needs but also interlinks with other providers and solutions, extending Air Premia's reach," he explains.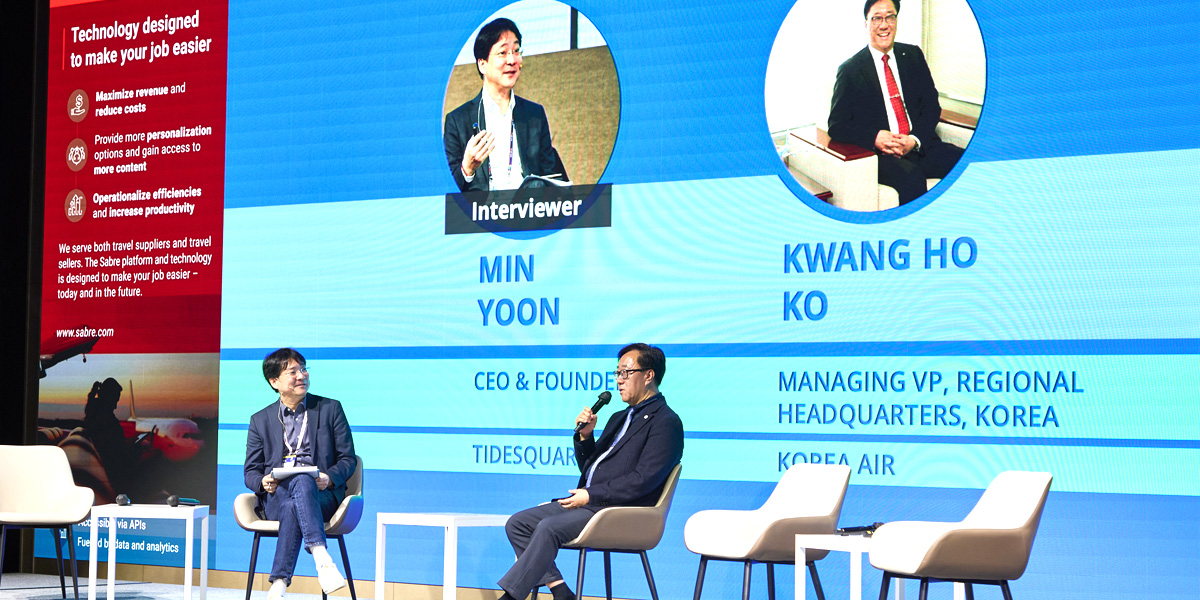 NDC and Airline Distribution
When it comes to distribution, Global Distribution System (GDS) giant, Amadeus, has made headway with NDC,
having onboarded over 22 airlines onto the NDC standard. Their view is that NDC isn't just a new distribution
channel. "It's an opportunity to provide a better travel retailing experience, offering better product fit, better
customization and higher satisfaction," Renaud Nicolle, Senior Vice President, Travel Sellers, addressed Korean travel agencies in the audience. "This is how you get loyalty, encourage repeat business and drive higher return rates."
It's clear that airlines are keen on diversifying their reach. Lufthansa Group is actively expanding their NDC
initiative. Head of Global Distribution, Jose Pereira shared that two-thirds of their tickets are now distributed
through NDC channels. They're committed to stabilizing the NDC standards in collaboration with IATA, aiming
for full NDC distribution by 2030.
KLM's Boris Darceaux expressed his dissatisfaction in distributing content through traditional GDS ways, "GDS
offerings are too inflexible. Our customers need change. That's why we have removed some product offerings from the GDS channels." Instead, KLM has set a goal to establish direct connections with partners.
Their first direct connection with TIDESQUARE is due to be ready by the end of 2023, a step signaling their
adoption of direct booking capabilities.
In contrast, instead of NDC, T'way, like many other LCCs have opted for direct API connections with digital channels
like OTAs, which serves the same purpose of streamlining distribution.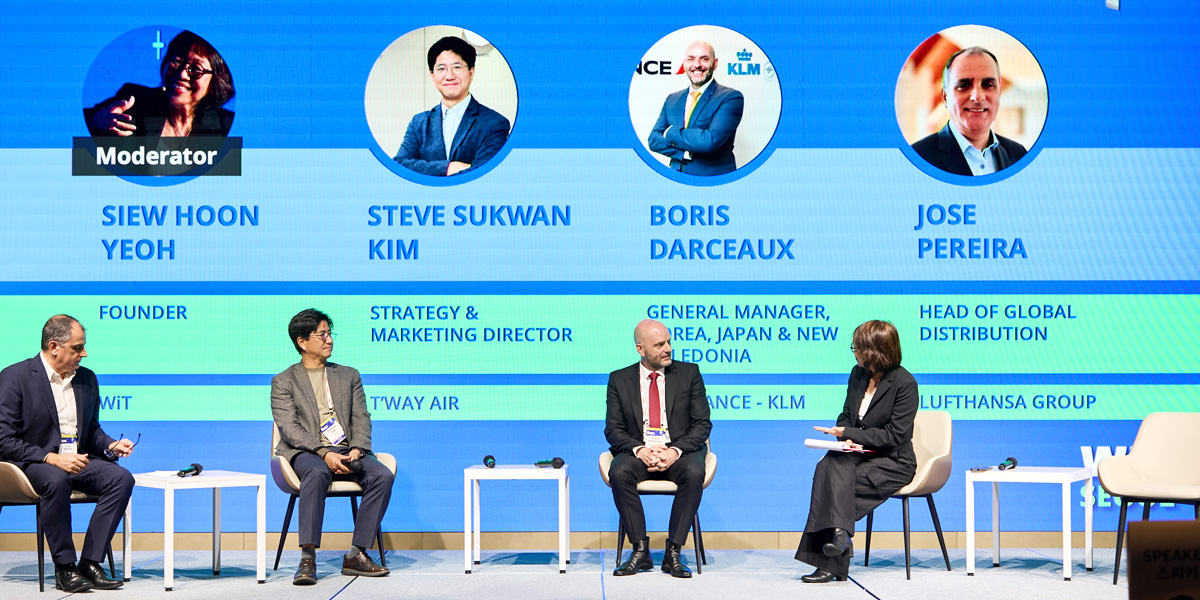 Route Connectivity
T'way Air is gearing up to launch new routes to Europe, riding the wave of excitement from the recent approval of the Korean Air and Asiana Airlines merger. Steve Sukwan Kim, Strategy and Marketing Director of T'way Air,
expressed his enthusiasm for this development, which presents a unique opportunity for T'way Air to carve out its distinct identity among eight other Korean LCCs.
Air Premia's routing strategy underwent an adaptation from its initial plan. The airline began by providing connections between smaller cities before realizing its potential to carve out a niche as a hybrid carrier focusing on
hub-to-hub routes. CEO Yoo remarked on the success of their Incheon to Los Angeles International Airport (LAX)
route, noting it received positive feedback for its comfort and affordability. Air Premia looks set to continue this
long-haul strategy, aiming to operate a fleet of 15 active aircraft before considering further strategic shifts.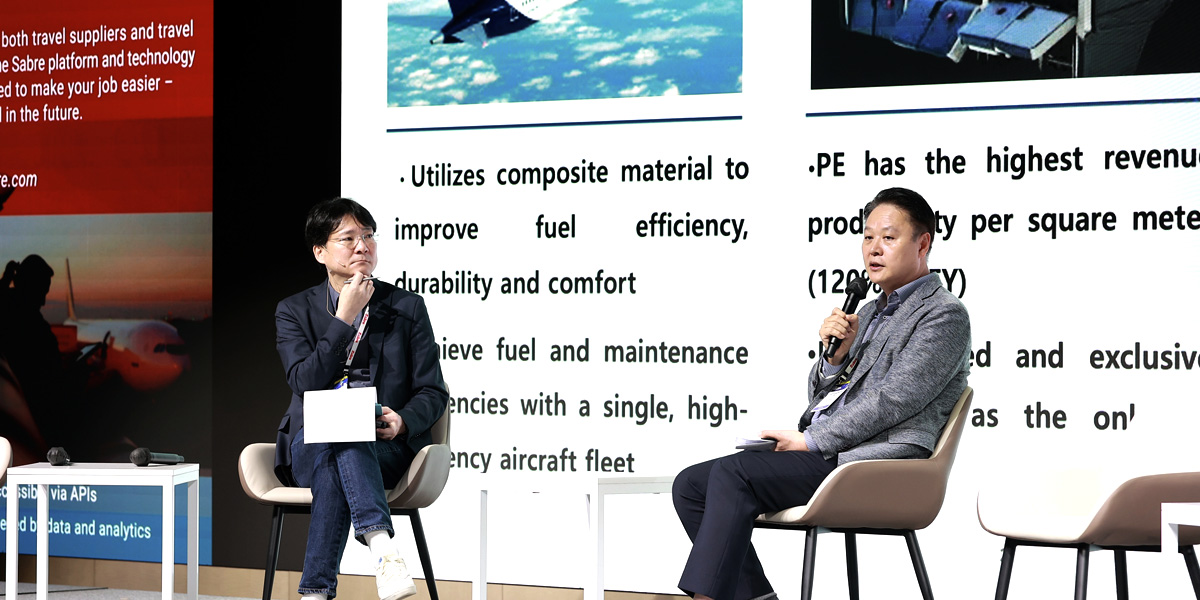 Tech Trends and Customization
Tech has always been the enabler for the industry's growth. Throughout the event, the ongoing theme was
clear: airlines are not just adopting new technologies; they are also integrating them into the fabric of their
operations to foster greater connectivity and customization. Lufthansa Group's commitment to NDC exemplifies
this, aiming to harness the capability for better dynamic pricing.
With advancements in distribution technologies such as NDC, airlines are not only meeting the evolving
expectations of today's tech-savvy travelers but are also redefining travel retailing. The push towards personalized
services and the pioneering of direct connections shows a shift towards agility and customer-centricity. The future of air travel, as envisioned by the leaders at WiT Seoul 2023, promises a more connected, personalized, and
dynamic journey for all.